If you can't measure it, you can't manage it.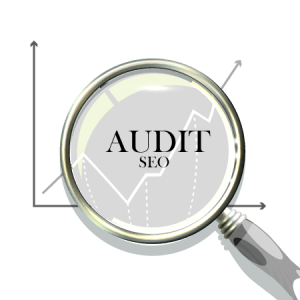 An Audit has the role to rigorously and objectively examine the position of your company in front of the competitors, clients and online environment.
We will analyze the strengths and weaknesses of your website and/or your online pages, providing your organization with a clear image of your current status.
Then we can establish a SEO Optimization strategy to improve your website traffic and sales.
Technical analysis of your website:
Upload speed
Accessibility (using Sitemap, robot.txt, encrypted protocol "https" and others)
Indexing and crawling status
The functionality of the website on various mobile devices.
Analyzing the competitors in the online environment
The online environment gives you free access to spy on your competitors.
Users preferences are influenced by the way you playback the information to them: visual, quality and quantity.
It doesn't matter if the competitors are a good or a bad example, they need to be studied anyway.
Analyzing Keywords and Long Tail Keywords
We are looking for:
Keywords used when describing the products and categories inside the website.
How often are these keywords being used?
Keywords competitiveness.
Analyzing ranking factors on site and off site:
Meta, title, tags, and description
H1-H6 tags
Website content (text, images and videos)
Backlink profiles
Usability (logical organization of the website)
URL Links
Traffic analysis and analytical reports: