GREEN AUTO – Precise car park administration, route optimization and cost reduction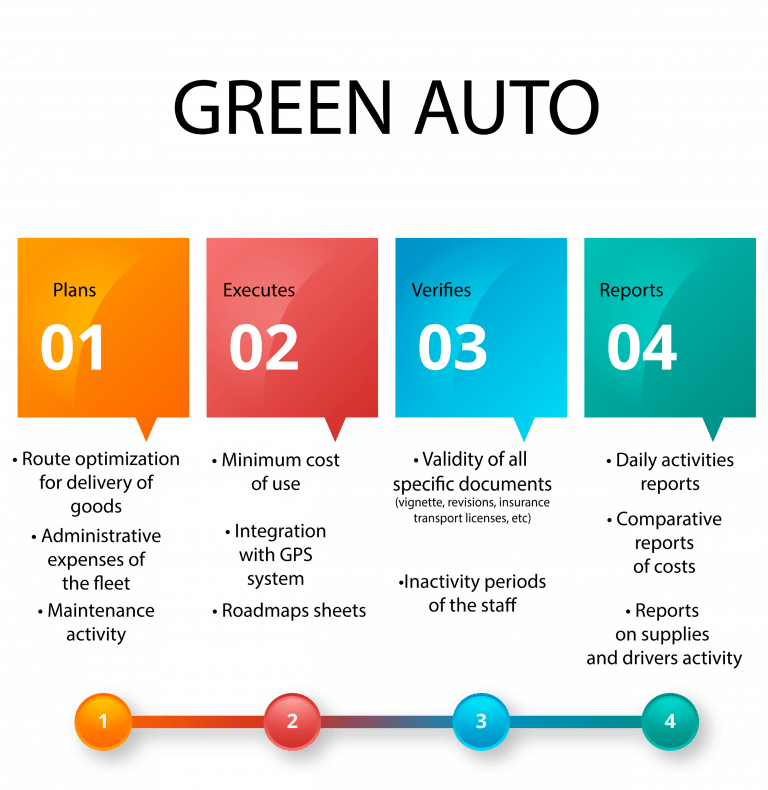 The Auto app is dedicated to auto fleet management, which is based on the Web technology.
This utility system allows the updating of all the information that an auto fleet management depends on.
It also offers, through its reports, a clear view on expenses, activities and events.
One of the software's most important goals is the centralization of fleet expenses on profit centers, from which the profit and loss account can be deduced.