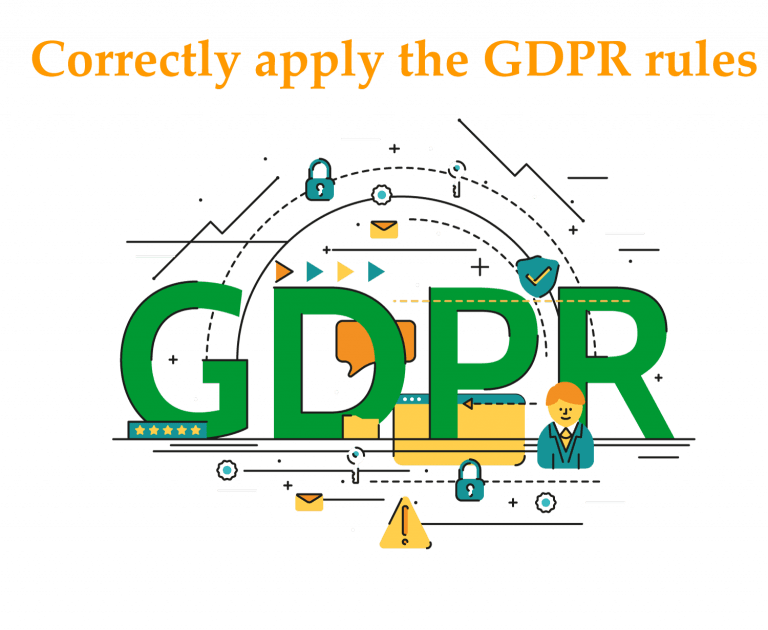 A new set of rules designed to give EU citizens more control over their personal data.
Under the new EU regulations, the General Regulation on Personal Data Protection entered into force on 25 May 2018 in all EU Member States.
Failure to comply with these provisions brings fines of up to 4% of the annual turnover.
Therefore, GDPR is not optional

To whom does GDPR apply?

The regulation will be directly applicable to any company that:
What are personal data?
Character data is any data that reveals your identity, which is unique to you
.
Examples of personal data:
Our solution provides the full set of GDPR implementations

I. TERMS AND CONDITIONS

1. Install, translate and configure GDPR module

2. Create Privacy Policy and Cookies. pages.
3. Content Update of Terms and conditions page.
4. Sets redirects to Terms and conditions pages and Cookies, until consent is obtained
.
II. ACCESS AND STORAGE OF PERSONAL DATA

5. Create and verify a contact form to remove unnecessary fields;
6.Adding to the order/contact form "I agree to ..." bay;
7. Create a form to request to rectify or delete all stored data from the user.
8. Accessing personal data: how to check personal data by the user.
III. COOKIES
9. Creates custom fields for Cookies and blocks all cookies until consent is obtained.
10. Cookies Monitoring and Splitting into Categories. The user has the ability to select up to what level he / she can store the data on the website
.
IV. DATA SECURITY
11. Send email alerts to all users in case of violation of personal data.
12. Securing the exchange of information on the Internet through SSL.
Gain user confidence and personal data security.