Google only loves you when everyone else loves your first
SEO Optimization means more then just reaching Google's number 1.
SEO is about delivering your content to the people that want it, where and when they want to see it.
Before you start your SEO campaign, it's necessary to take a step back and understand how your business took shape, what is your company's vision and mission, who are their partners and clients, but most of all, what is the main reason for which you decided to start a SEO campaign?.
In order to plan a successful strategy, we first start by establishing the end GOALS
What would you wish to accomplish through this SEO campaign?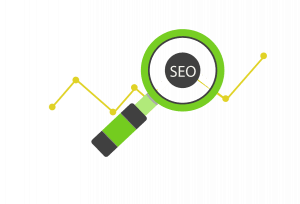 Once we've settled on your ideal goals, working together we will be able to create a strategy for how we can obtain the aforementioned goals. At that moment we can start by implementation by optimizing (on page and off page) the following:
Meta title and Meta description
H1-H6 tags
URL address structure from the website
Keywords
Content (text, images and videos)
Removing duplicate content (if it's the case)
Backlinks structure
Adding Sitemaps, Robot.txt files, etc.
Upload speed of the pages
Online presence (Facebook, You tube, Instagram, LinkedIn, Twitter, etc.)
Blog și Newsletter
Backlinks
Create and share Infographics
Improve UX (User Experience).