We are at the end of two decades of SEO and Digital Marketing practices, and the increasingly innovative promotion strategies only increase the competitiveness of the online environment.
As the innovation rate of marketing continues to rise, most companies are hard pressed to stay on the market.
The good part is that, with the new promotion techniques, opportunities also appear in Digital Marketing.
Below is a selection of the latest trends for Digital Marketing 2020 and how they will help us outperform the competition in the online environment and increase the company's profitability.
Exactly ... above No. 1 position in Google, there is Position Zero, otherwise known as Ranking Zero or Position 0.
If you've searched Google (of course you have), you've probably noticed that often, the answer to your question is inside a box, right above the first link that's displayed.
Those pieces of information are called snippets.
These lightning responses are taken from sites that have relevant content, which are already ranking on the 1st page in Google, and which directly and objectively answer these types of standard questions.
To access the information, you do not have to click any link.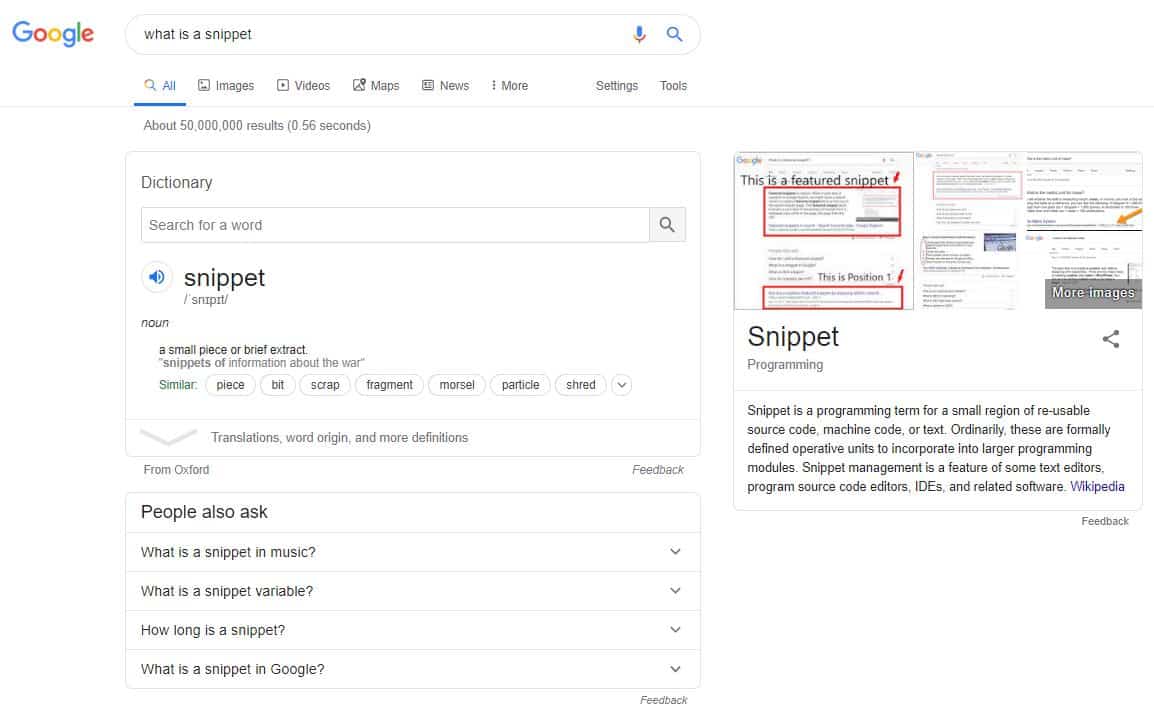 The snippets occupy a lot of space on the 1st Google page, are highly visible and they attract many visitors to the site.
Of all the SEO methods, Position Zero gives you the highest brand promotability.
And you don't have to pay for it, you don't have to be the number 1 in the industry you work in.
But there is no magic formula to benefit from this position, not even to keep it.
Put yourself in the costumer shoes, who may not be familiar with the usual Google search phrases.
How would you spell your search?
The recommended length of the snippets is between 40-50 characters, and once you get the desired positioning, consider that you have high chances for Google to search other information related to that subject/category. So, try to answer several questions related to the same topic on the page.
Recommendations
You can use programs like SEMRush to find the snippets your competitors have won but also to check if your website has any snippets as well
Another very useful tool is Answer the Public, which will help you get content suggestions. Based on a keyword, you can identify which questions are generated by consumers.
Visual search and voice search
SEO optimization strategy components have remained relatively constant, but their definition and purpose have significantly changed.
Driven by trends such as visual and voice search, the scope of the SEO industry has expanded and evolved into something much more dynamic.
This creates a genuine consumer need, because searching in text is insufficient to find the desired product.
In short, this new development has made searches more efficient, accurate and more fun.
One of the main advantages of voice and visual search is that they create a platform for more effective communication with consumers. They are invaluable tools for anyone who wants to grow organic traffic.
Visual Search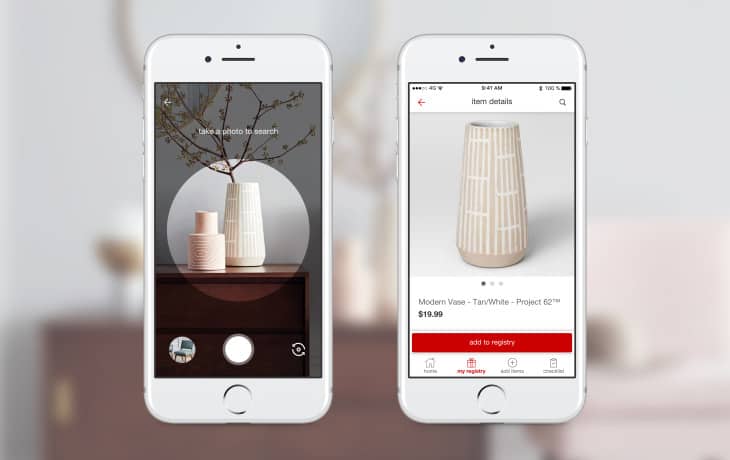 Powered by computer vision and driven by machine learning, it consists of any search that uses an image as a starting point.
Images are an important preview when shopping online and without images, it is difficult to decide whether we buy or what to buy.
For example, say you start a Google search for "red umbrella" and you find results on a website, a model that is similar to the one you want, but it is not enough to convince you.
You can continue the visual search by using a picture of that product and you will find results according to the elements in the picture that you continued to search.
Through visual search, images deliver more relevant results than traditional text search.
Recommendation
Photo applications like Google Lens, can identify the product in the image on multiple websites, read the text in the picture, recognize landscapes, logos, even handwriting.
So, you can photograph a business card to store the data in the phone book, you can photograph the shopping list and add it directly to the supermarket shopping cart. How cool is that!?
Of course, visual search will not replace text search very soon, but in some cases, such as online shopping, this is a serious and worth considering alternative.
What can you do? Make sure your products have the best chance of being found, using any means of searching for them.
Provide more quality images for each product;
Add Alt Attributes in the image description;
Add alternative text in the description of the images;
Add Title to the description of the images;
Compress images.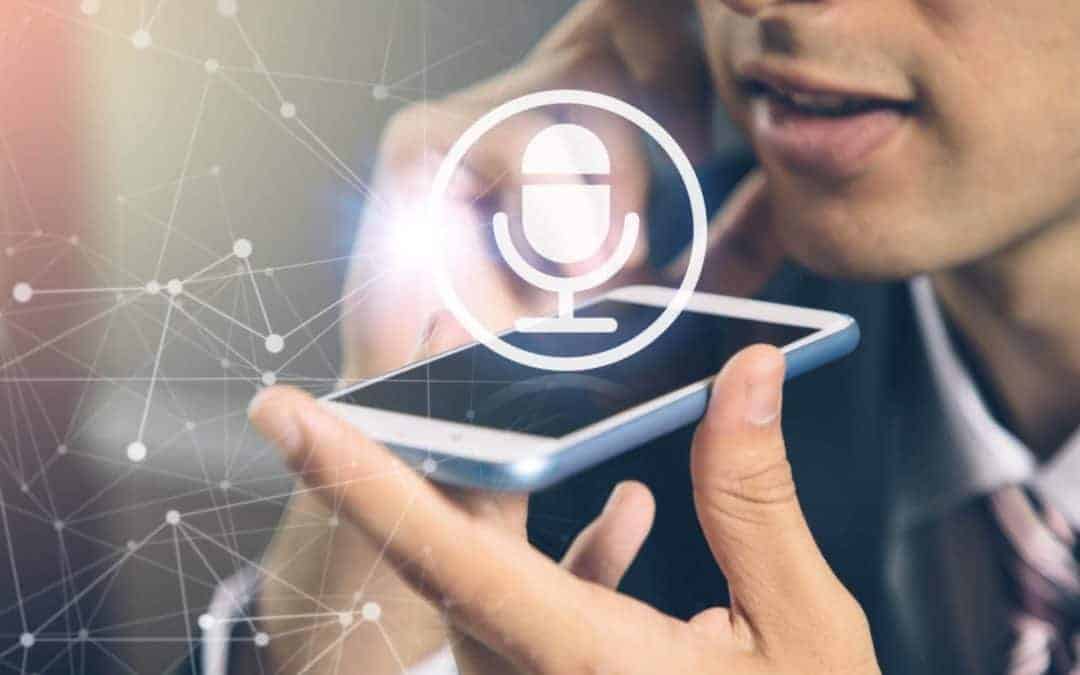 Voice search allows the customer to say what they are looking for, rather than type it.
In the era of Automation and Artificial Intelligence, voice search is becoming the preferred way to search for products, services or online information.
This audio technology has been used so far through Text to speech or Voice dialling.
Meanwhile, other programs have been developed that use voice search: Google Assistant, Siri, Microsoft Cortana and Amazon Alexa.
Why should you include voice search and promotion strategies?
Because Google scores well on websites that have search engine optimization.
This does not mean that all SEO optimization strategies of a website will have the same effect for the visual search. Or vice versa.
Make sure the website loads fast;
Titles and text descriptions must provide users with accurate and objective information;
The text should be divided into short sentences, which can be easily voiced;
For optimum audio experience, it is recommended around 20-30 seconds of audio content per section, around 2-3 sentences.
Write exactly the way you speak/spell.
When a user searches for online information, he or she is accustomed to type in abbreviations such as top web development companies. But when using the voice search feature, the customer will look for what are the best web development companies. So, include these long tail keywords inside your content.
Do not neglect local searches. Some of the voice search users will search information on a store from the nearby area, so they will look for the best web development companies nearby.
Display: 
Product price;
Product availability;
Product name, ID;
Product image;
Logos;
Social network profiles.
Personalization and Micro Moments
Content Personalization
Do you remember Share a Coke campaign launched in 2014?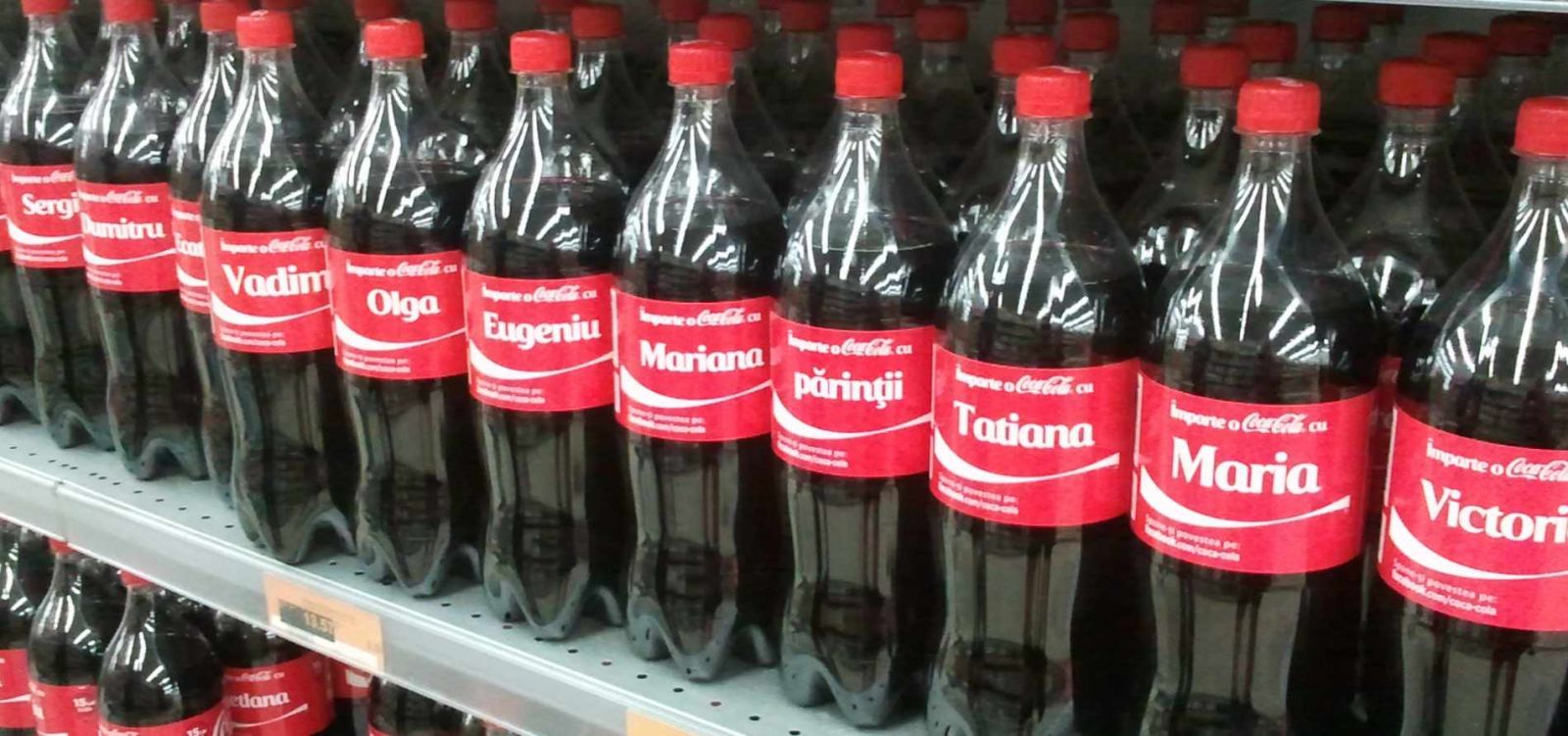 By replacing the brand name on the box with popular names, Coca Cola has gained costumer engagement, which has led to a huge increase of sales.
This is a clear demonstration of the power that lies in customer engagement, but nonetheless, content personalization is not a priority for digital marketing specialists.
Content personalization should be integrated into any content marketing campaign to build that loyal audience we all dream of.
When a user accesses your page or subscribes to a newsletter, he gives you relevant data about him and his needs.
Use this data to create custom content for a particular person or group.
Recommendation
Create an Email marketing campaign or a Landing page according to their preferences, emphasizing the quality, relevance and digital marketing's UTILITY .
Offer different perspectives and designs, depending on their interests, geographical positioning, IP address, etc.
Get involved and personalize the user experience. You will increase the trust in your brand, the services and products you promote and then they will be more likely to stay on your website or come back.
Micro Moments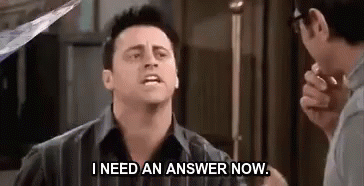 Introduced by Google in 2015, Micro moments are defined by the user's urgent need to know, to do, to go, to buy, etc., NOW!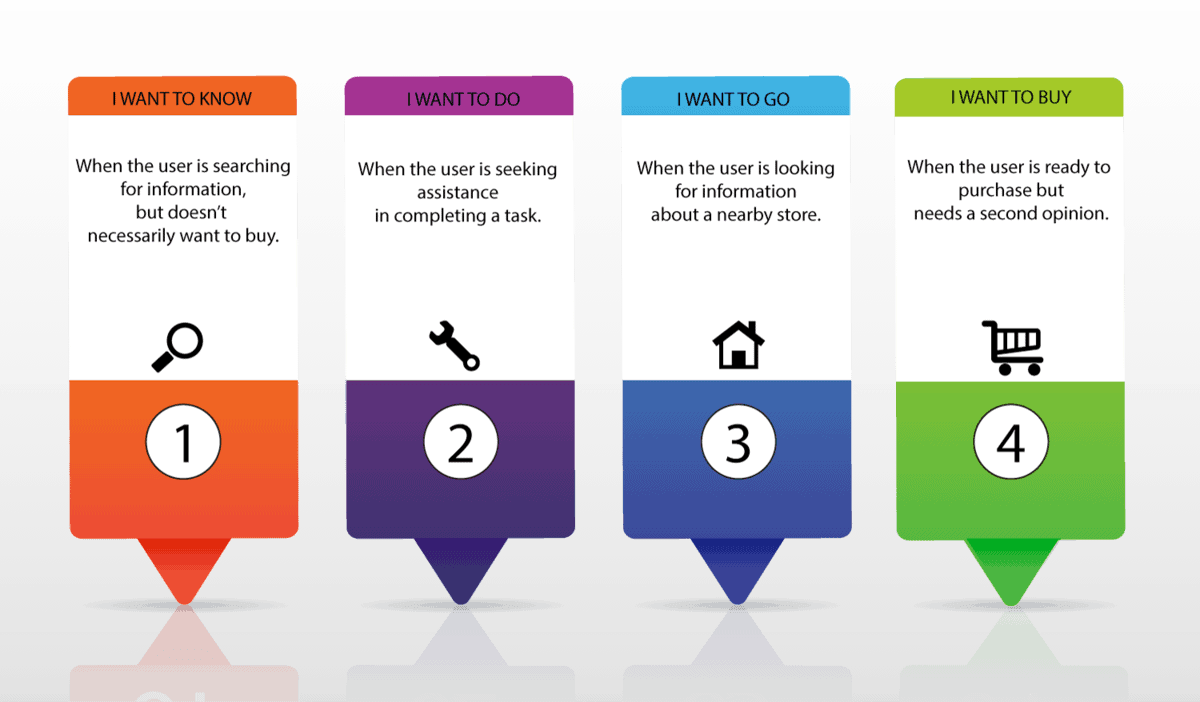 It is essential to understand and anticipate these 4 types of moments in order to obtain better mobile conversions, both for websites and for e-commerce platforms.
Expectations are high, patience is low.
From Google's research on micro-moments, most customers turn to mobile when:
they are about to buy a product and search online for a second opinion;
they are in the midst of fulfilling a task and search for ideas or inspiration online;
they are looking for relevant information, regardless of the company that provides them.
At this time, costumer expectations are very high, they are used to being given information exactly when they are looking for it.
As a marketer, you will need to be there when the user needs you, to anticipate such moments and to provide well-structured and quality content.
Recommendation
Simplify the website's purchase process, eliminate disruptive factors that can distract customers from your page, such as: heavy page load, poor product description, grammatical errors, overpopulation of the page with too many images / colors / texts in different dimensions. Help buyers to quickly find what they are looking for.
Be there and make yourself useful.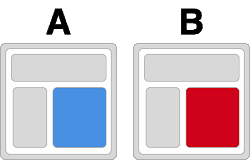 A / B SEO testing allows you to compare two versions of the same page, using only one different element.
You will see which of these elements contributes most to increased website traffic, increased conversions, etc.
A or B, Control or Variation
For example, you can test a page with two different titles.
The user is served either the control variant or the variation.
Subsequently, their response / reaction mode in each of the experiments is collected, measured and analysed in a dashboard. You can compare which of the two pages had a higher conversion rate, or which of the two pages, users spent more time on, CTR, and so on.
With these reports, you can conclude whether or not the experiment was successful.
Steps of an A/B SEO Testing process:
Research and data collection
Identifying the purpose (the purpose can represent any action, from accessing a link or button, to purchasing a product or subscribing to the newsletter) and generating hypotheses (the reason why you think that modifying an item will improve certain parameters);
Creating variations and making changes to a single element of the website or mobile application
Conducting the test
Analyze the results
Repeat the experiment
There are several tools for testing and measuring these parameters: VMO, OPTIMIZELYşi OMNICONVERT, each of these having it's own pricing plan.
Recommendation
Google Optimize is a relatively new program. Competing with the major Optimizely and VWOs, it's hard to ignore its capabilities with Analytics integration and acquisition costs: zero.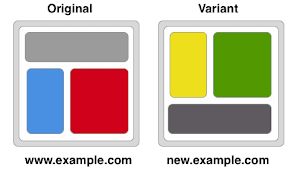 Still among the most important tools of Digital Marketing, video marketing campaigns are listed as trends in Digital Marketing 2020, because despite the very good results they bring in branding, traffic and conversions, they are not yet used at their maximum potential, or not even at all.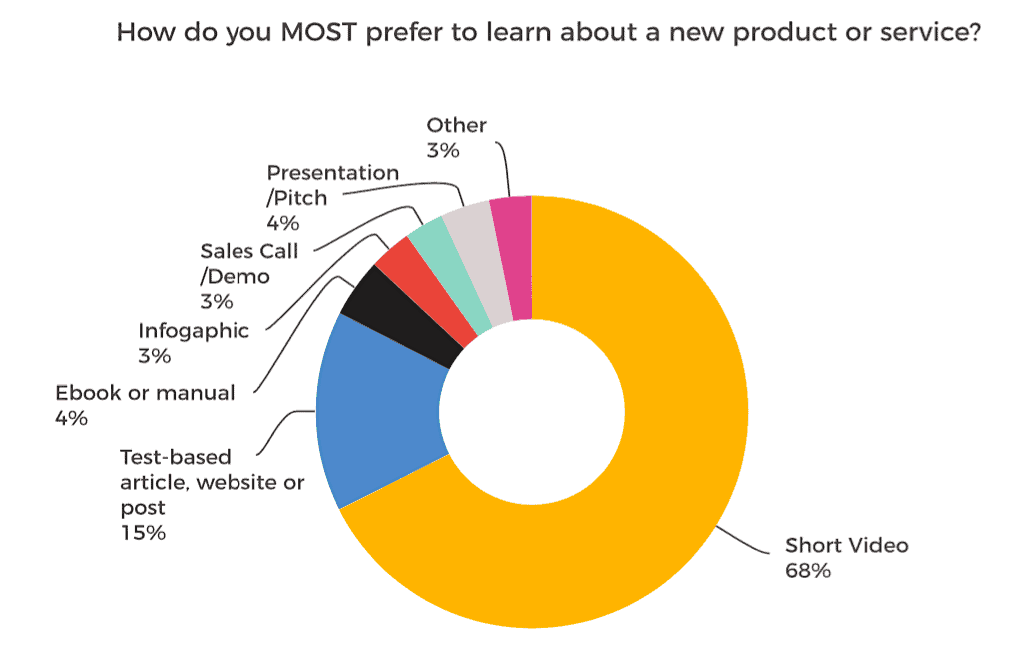 Image source: https://www.singlegrain.com/digital-marketing/digital-marketing-trends-2020/
Videos are by far the most popular way that costumers want to discover your products and services.
Unlike text content, video content is very convenient to watch, both on mobile and desktop.
From live videos posted on social platforms, to videos presenting products or services, short interviews in the form of a Vlog, posted on the website or YouTube, if you also add text to the video, you will be the happy winner of a MUCH better position in the SERP. Because Google loves Video content too.
What is a chatbot?
A chatbot is a software, a form of Artificial Intelligence, that simulates the conversation with the user, in the most realistic way possible.
Through messages, website, mobile applications and over the phone, chatbots respond to customer's or visitor's, in real time, day and night.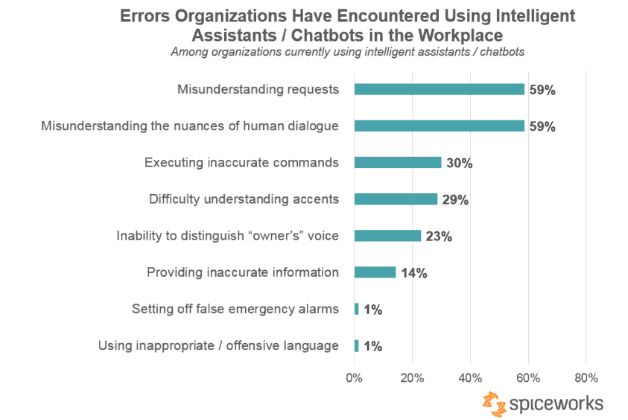 Inspiration source: https://www.revechat.com/blog/chatbots-trends-stats/
The biggest challenges for companies who have already implemented Chatbots are:
Misunderstanding of requirements: Chatbots often misinterpret requests because they are unable to understand the client's correct request.
Wrong Interpretation of tone in Human Dialogue: Because of lack of conversational intelligence, chats often fail to interpret the nuances of dialogue and this leads to incorrect conversation.
Improper execution of orders: Chatbots do not respond to technical orders made by customers.
Difficulty understanding accents: Chatbots are not yet able to understand accents or cultural dialect, so they don't understand the correct intention.
Why Chatbots Are Important? Chatbot applications simplify interactions between people and services, enhancing customer experience.
At the same time, it offers new companies' opportunities to improve the customer engagement process and operational efficiency, by reducing the typical costs of customer service.
The chatbot industry is becoming the driving force of business communications. With the advancement of technology, robots will become smarter to understand the conversations and the purpose of the questions.
The way i see it, these are the main trends for Digital Marketing 2020, tools you have probably worked with or heard about before.
Try to incorporate all these elements into your marketing strategies for the coming year 2020.
Implementing these strategies can make the difference between your company's failure versus its success.